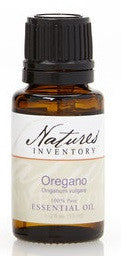 Parts Used
Flowering plant
Botanical Name
Origanum vulgare
Extraction Method
Steam distilled
Note Classification
Middle
Aroma
Warm, spicy-herbaceous, and camphoraceous
Properties
antiviral, antibacterial, antifungal, antiparasitic, antioxidant, anti-inflammatory, digestive, emenagogue and anti-allergenic substance.
Overview
Both the plant and the oil are used for culinary preparations. The oil is also known for its antimircobial and digestive properties.
Blends Well With
Bay, bergamot, camphor, cedarwood, chamomile, citronella, cypress, eucalyptus, lavender, lemon, litsea cubeba, oakmoss, orange, petitgrain, pine, rosemary, tea tree, thyme
Herbal Miscellany
Olive and almond trees may help fertilize oregano plants when planted together.
Precautions
Oil Specific: May cause skin irritation. Avoid while pregnant.
General: As with all essential oils, never use them undiluted, in eyes or mucus membranes. Do not take internally unless working with a qualified and expert practitioner. Keep away from children. If applying an essential oil to your skin always perform a small patch test to an insensitive part of the body (after you have properly diluted the oil in an appropriate carrier.
For educational purposes only. This information has not been evaluated by the Food and Drug Administration. This information is not intended to diagnose, treat, cure, or prevent any disease.
This information was taken from essentialoilbenefits.org and mountainroseherbs.com