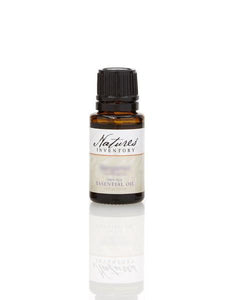 Parts Used
Leaves
Botanical Name
Pogostemon cablin
Extraction Method
Steam distilled
Aroma
Earthy, smoky, spicy, and musky
Properties
Antidepressant, antiphlogistic, antiseptic, aphrodisiac, astringent, cicatrisant, cytophylactic, deodorant, diuretic, febrifuge, fungicide, insecticide, sedative and tonic

 
Benefits
Uterine tonic, stress related disorders, dermatitis, athlete's foot, ringworm, parasites and helps eliminate toxins. Tonic, anti-infectious, antidepressant, aphrodisiac, astringent, enlarged pores and calmative. Rejuvenates skin cells, used on aging, mature and dry skin prone, scars to acne problems. Antiseptic, antifungal, antibacterial, eczema and inflamed dry cracked skin. Reduces appetite and relieves headaches. Eliminates dandruff, repels bugs, and relieves insect bites. Cellulite, slows breathing, eases menopausal sweats, impotence, frigidity.
Overview
Used as an insect repellant for shipping fabric. The oil is also well known as an incense and base note in perfumery.
Blends Well With
Bergamot, black pepper, cedarwood, chamomile, cinnamon, clary sage, clove, coriander, frankincense, geranium, ginger, grapefruit, jasmine, lavender, lemongrass, litsea cubeba, mandarin, myrrh, neroli, oakmoss, opopanax, orange, rose, sandalwood, vetiver
Herbal Miscellany
Patchouli oil is considered to improve with age. This is why you can find many different colors and aroma profiles on the market. If you do not like the aroma of a certain distillation now, you may love it later.
Precautions
Oil Specific: None known.
General: As with all essential oils, never use them undiluted, in eyes or mucus membranes. Do not take internally unless working with a qualified and expert practitioner. Keep away from children. If applying an essential oil to your skin always perform a small patch test to an insensitive part of the body (after you have properly diluted the oil in an appropriate carrier.
For educational purposes only. This information has not been evaluated by the Food and Drug Administration. This information is not intended to diagnose, treat, cure, or prevent any disease.
This information was taken from essentialoilbenefits.org and mountainroseherbs.com