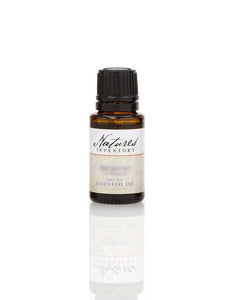 Parts Used
Dried Root
Botanical Name
Zingiber Officinale
Extraction Method
Steam distilled
Note Classification
Middle
Aroma
Spicy, warm, woody, with a deep earthy undertone
Properties
Digestive, carminative, expectorant, antiseptic, analgesic, antiinflammatory, stimulating and aphrodisiac properties.
Benefits
ability to treat stomach problems, nausea, heart strokes, indigestion, inflammation, respiratory problems, and menstrual disorders.
Overview
Ginger is widely used in the food industry. It also has a history in the perfume industry, and is considered to have an oriental note to it.
The aromas of the dried root distillation and fresh root distillation are quite different. The fresh root oil has a bright note in comparison, where the dried root oil has the traditional grounding rooty notes to the aroma. Both are very pleasant, and we recommended that you try both to see which you prefer. In general they can be used interchangeably in both perfumery and aromatherapy blends depending on the aroma characteristics you are looking for.
Blends Well With
Bergamot, cedarwood, clove, coriander, eucalyptus, frankincense, geranium, grapefruit, jasmine, juniper, lemon, lime, mandarin, neroli, orange, palmarosa, patchouli, rose, sandalwood, vetiver, ylang ylang
Herbal Miscellany
The Doctrine of Signatures is a system that relates the shape of a plant to a system or organ in the human body. Ginger root shows an affinity with the digestive system. This relationship shows the link between ginger root and its usefulness for digestive ailments.
Precautions
Oil Specific: May cause skin irritation. Possibly phototoxic.
General: As with all essential oils, never use them undiluted, in eyes or mucus membranes. Do not take internally unless working with a qualified and expert practitioner. Keep away from children. If applying an essential oil to your skin always perform a small patch test to an insensitive part of the body (after you have properly diluted the oil in an appropriate carrier.
For educational purposes only. This information has not been evaluated by the Food and Drug Administration. This information is not intended to diagnose, treat, cure, or prevent any disease.
This information was taken from essentialoilbenefits.org and mountainroseherbs.com